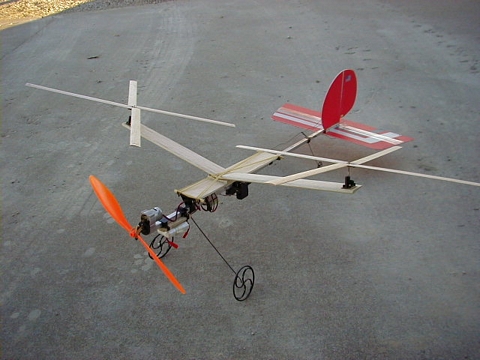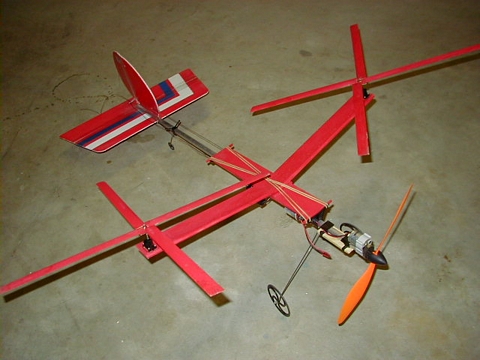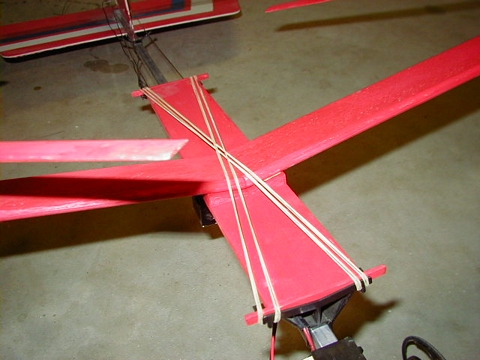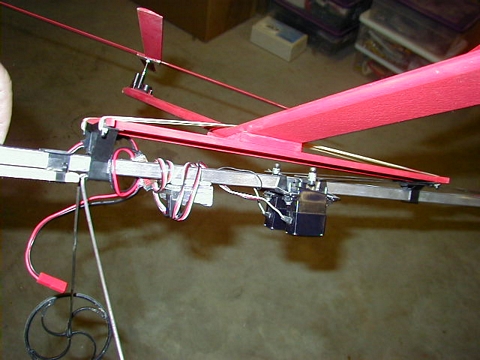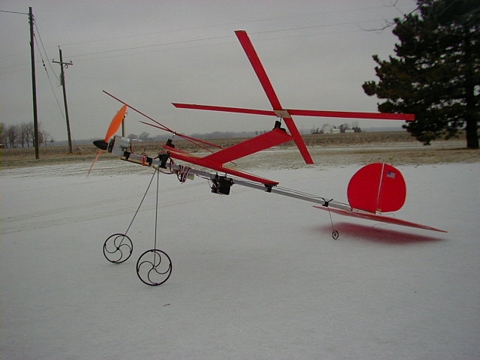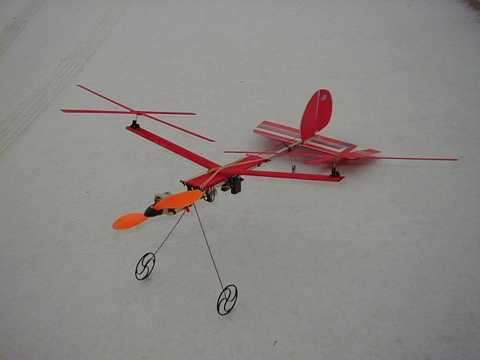 A twin rotor conversion for the the popular GWS Slow Stick

More information & ordering instructions can be found at Ari's Site, home of the Slow-G.
Got an old Slow Stick lurking in the hangar? Maybe even a damaged wing on it??? Get the parts shown in raw balsa and build a gyro that will impress your friends and woo your enemies!

57 cents worth of red acrylic paint, a cotton ball for a brush, and you have matching colors.

I added a small spruce stick to the front and rear of the wing attachment plate so that the rubber bands would be easier for me to install. Fits in factory wing saddle...Either the factory or the gyro wing can be installed, or switched, in a few seconds.

Front wing saddle is higher than rear, just like factory wing.

I am know experimenting with an extended front gear to see if I get rotor spin up faster on the takeoff run. Still working with this, it is wobbly as shown in this picture.

My flights this winter have been with the stock 370 motor, and a 3 cell 860 lipo battery. You don't need high tech equipment to have fun...and this is fun!

This aircraft was recently pictured in Pete Youngs electric column.                      See it in the April 07 R/C Report magazine.