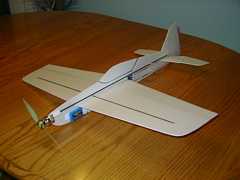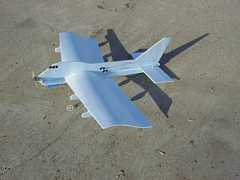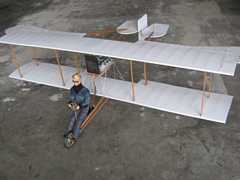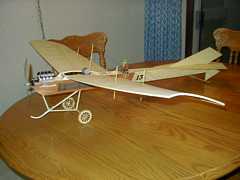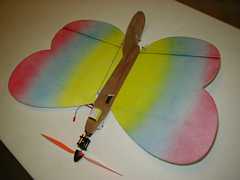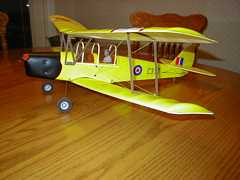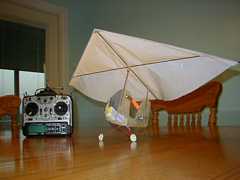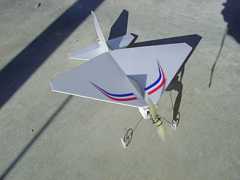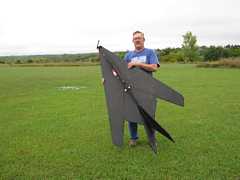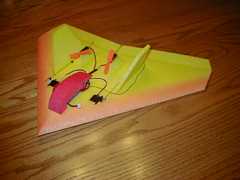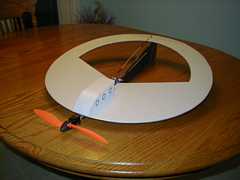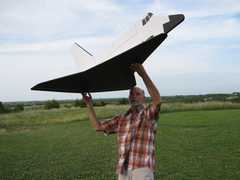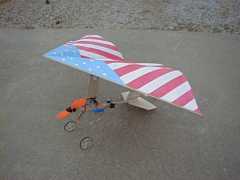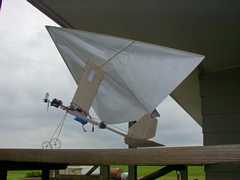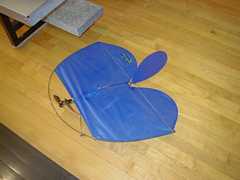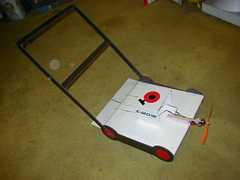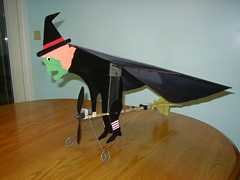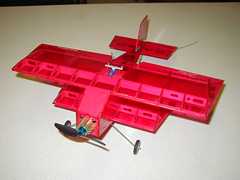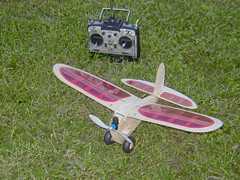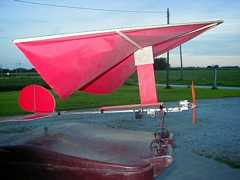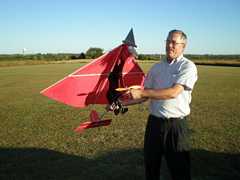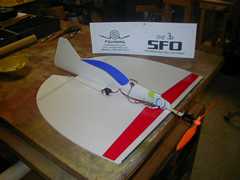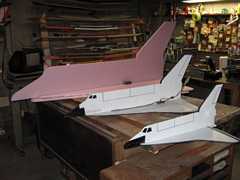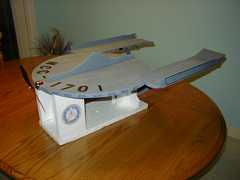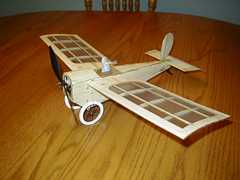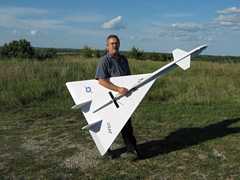 Models from the past couple of years..... 4-25-2009

Slow Flying Object... great indoor fun but a lot of damaged props and gearboxes.

Self-designed Butterfly, fun but short lived.

Cootie...an enlarged free flight machine, iffy at best...

Self-designed 747 profile, flys decent....looks great!

SIG Antoinette....beautiful kit, turns are slow so you need large indoor area or calm summer eves outdoor.

GWS Moth, done up in Candian markings and a clear canopy as was used on them in cold weather.

Flea... Try as I might, I was never happy with it.

Radical r/c Micro-Bipe. Great to build but hard to hand launch so it stays home most of the time.

Stevens Areo Mudbug... fun indoor project, underpowered.

Stevens Aero 1911 White...very nice scale indoor, underpowered...

Indoor Dart, E-Zone plans..great indoor machine!

3DX..free internet plans..one of my best indoor aerobatic machines.

Starship ( Enterprise) free plans from Micheal Blott. Fun foam project..flys great and tons of wow factor.

IFO T...the best indoor machine in the world.

Geobat..found free Internet plans, very good flyer...goes with my Starship very well.

Gymallo. It would be the #1 indoor machine but it is possible to break balsa if you crash hard enough!

Outdoor Gymallo. Slightly heavier than an indoor machine. Either Gymallo is a must have. I keep both flying.

Bob allowed me to use his Gymallo design to modify a Slow Stick...great, great flyer!!

Then a foam witch body was added, still flys great...

Self designed indoor lawnmower. Flys excellent, great fun!

Another witch from the Gymallo design, this may be my favorite of my 3 witchs.

I have designed 3 profile shuttles...all fly very good, the largest is the best in flight and wow factor. All foam...

F117 self design..1/2 pink foam. Really cool in the air but a bit unstable, not for beginners.

Large 1/2 pink foam shuttle...so graceful to fly. If you can drive yourself to the field, you can fly this one!

XB-70  1/2 pink foam self design. Mid mount motor for CG concerns. Solid flyer. Search You-Tube for Flykansas.

1914 Longren
, finished after 8 years of planning and building this one of a kind model that is at the Kansas State Museum.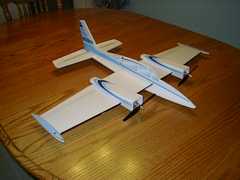 Cessna 310 from 2dogsrc.com. Tiny 5 gram motors and servos require careful installation. All is worth the effort, an excellent twin motor model...Fantastic!!!!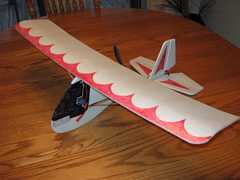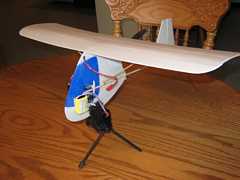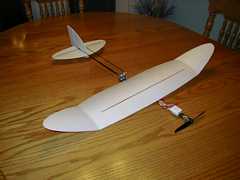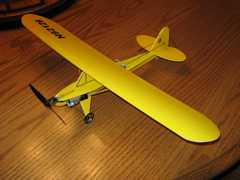 Outdoor Motorglider. Plans from E-Zone. 10 gram brushless motor . Built form blue fan fold foam.

Downsized Motorglider. 3mm Depron and 5 gram brushless outruner....great little indoor flyer. Thin bamboo wing struts, heavier bamboo skewer for fuse stick.

Skeeterling, 5 gram motor indoor. One of my best indoor models for easy flight. Plans from Scott Neenan who was at a KC indoor event.  Thanks Scott!

Self designed indoor profile cub. 5 gram motor, 4 gram servos. Built from drawings found on internet. All parts print out on one sheet of typing paper..