Photos of the Floyd Fitzgerald designed                    Grumman Ag-Cat

7 1/2 ft span.........22 pounds.......... G-38 gas motor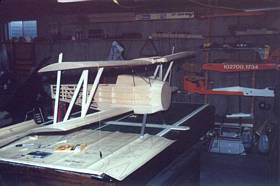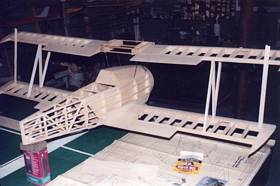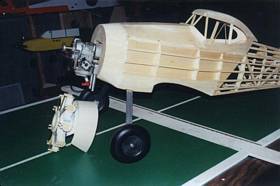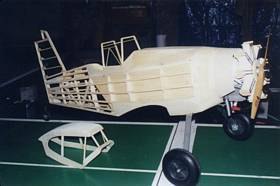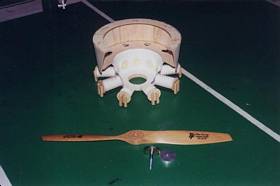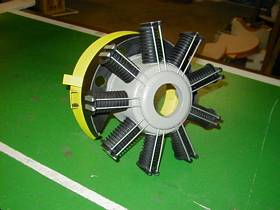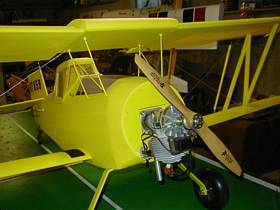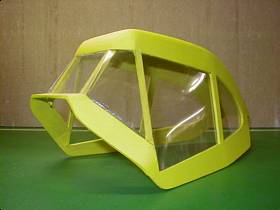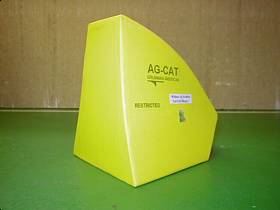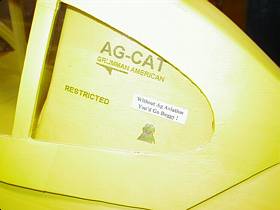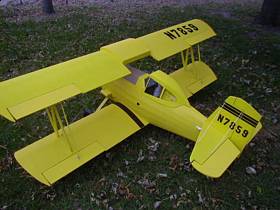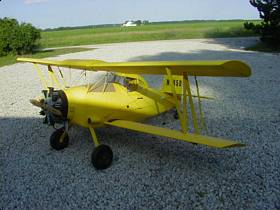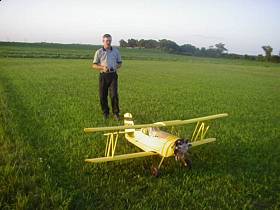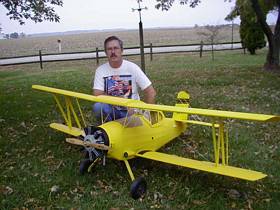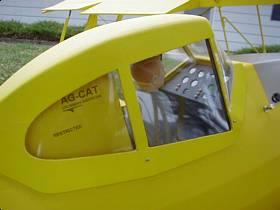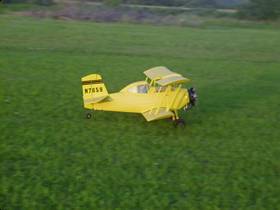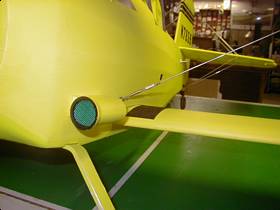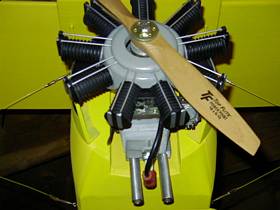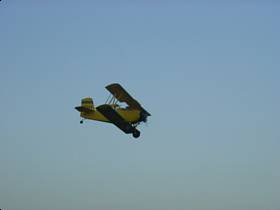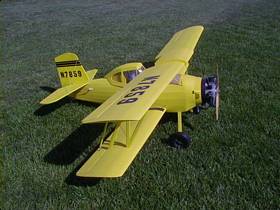 My flying pals, for the most part, just don't see the beauty of this machine. It's nick-name is the Agri-Ugly!! But what do they know about beauty??  :  )

  The link below is a Geo-Cities site that I cannot control, but will comment on.

Bill Northop has passed away but his wife Anita is still continuing on with helping modelers obtain these fine plans. I understand that the zip code on this site may be wrong..it is reported to be 89074, not 89014.

I also unsterstand the the link at the bottom of Bill's site, to Dave Livesay's site is no longer working. Neither of these should stop an avid Ag-Cat modeler.....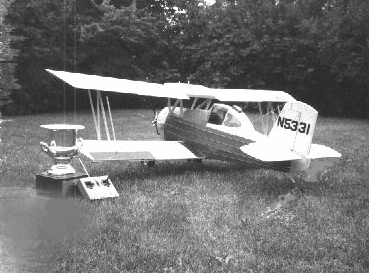 Floyd's Ag-Cat built in the late '70's. First place award in scale competion. O&R industrial engine, later updated and refitted with a Quadra. This aircraft still survives today.

My own ( Randy's ) Ag-Cat built from Floyd's plans that were published in Model Builder magazine. Plans and even a lazer cut kit are available but still a builders project.

  It is 2004 and I have worked on my Ag-Cat project for most of 10 years. It has been one of my most unique experiences in r/c aviaition. A very enjoyable project that began at our local airport one afternoon when I spotted an Ag-Cat. I took a bunch of pictures of it with intentions of building an r/c version. I returned home that evening to find a Model Builder catalog in my mail box..It contained plans info for the big Ag-Cat...Very spooky but true! I ordered a set of plans the next day and the adventure began.

I eventually found the owner of the full scale Ag-Cat and he was interested in the project and came to my shop to eduacate me..that was a fun evening and I learned a lot. After 8 years the Ag-Cat flew, and flew great! I was very proud of her.

A search for Floyd Fitzgerald, the man that drew the plans began. I wanted to thank him for the plans and let him know how much I enjoyed building and flying this unusual airplane. The searchs always came back empty. Then came Easter Sunday 2004. I checked my e-mail to find a note from Floyd!!! He had found me while surfing the Internet. He had stumbled upon my Ag-Cat page and sent me a nice note.  I am extremely happy to be in contact with Floyd and it has added yet another fantastic chapter to this Ag-Cat project. Thanks Floyd!

Model Builder plans...1977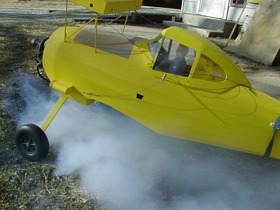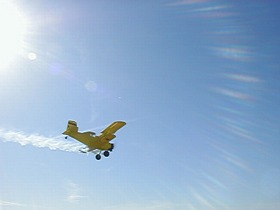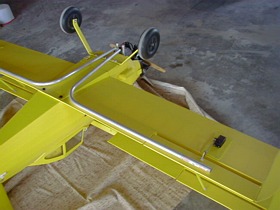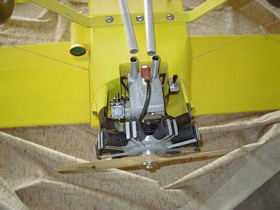 Knowing that I have a great flying airplane I purchased a B&B smoke system and installed it. It was a major teardown to remove the wings and engine but the smoke is very dense and shows up well.

Currently I am installing aluminum exhaust pipes. I intend to drill the rear of the tubes for the  exhaust outlet. Hopefully when the smoke is turned on it will "spray" out along the bottom wing trailing edge and give the effect of full scale spray on a low pass.

Precision Cut Kits list a pre-cut kit for the Floyd Fitzgerald Ag-Cat. Check with Larry at the link below.