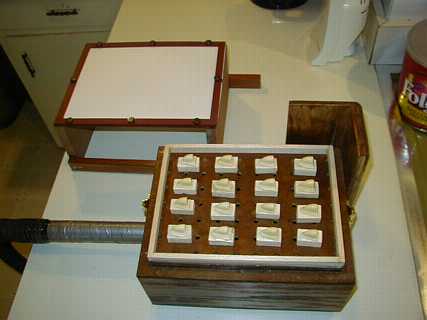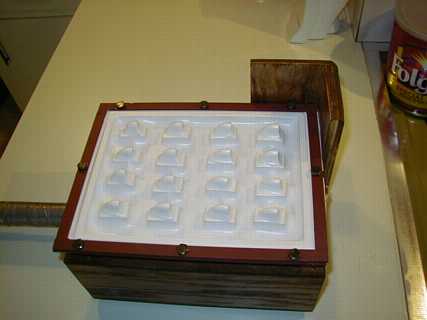 Clayton Stack fairings now available.

After a number of requests for the exhaust fairings used on my B-25 model I have taken the "plunge" and now have vacuum forming equipment to make them. They are not intended to be dead to scale, instead they are formed over plugs that I hand carved for my own B-25 model. I build and fly for enjoyment only, not scale competition.

T
hese fairings glue on with normal CA glue, take paint well, and give a finished look to the cowlings that are used with this type of exhaust system. More can be seen on my
B-25 site
. Go to the Detail and Finishing page.
Each plug was hand cast from my original form. They are vacuum molded using .020 styrene sheet. They come 16 per sheet and a sheet will do most exhaust systems per cowl. A number of different types exhaust systems were used on B-25's. For sport scale, they will look good on all the B-25's.

They can be cut full height or somewhat lower for smaller B-25 models. They cut well with a sharp Exacto knife. I found that my little 1 inch belt sander worked very well to finish off the base and to remove the rear opening.

Price will be $10 ( US ) per sheet plus shipping. ( You will need 2 sheets normally )  While this seems high I will most likely never recover my costs. As a hobbiest I pay retail for all my supplies just like yourself. Fuel prices have driven shipping prices up. I don't look to make a profit on shipping, but it will have to be paid by the customer. UPS in the US will be approx $8 as of now.

I accept money orders or Paypal. Expect a total of $28 on most US orders.