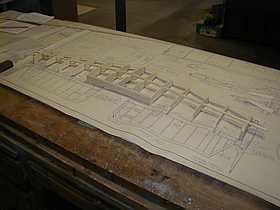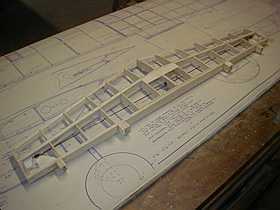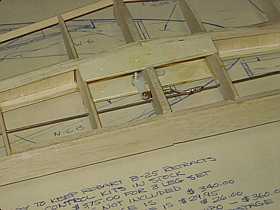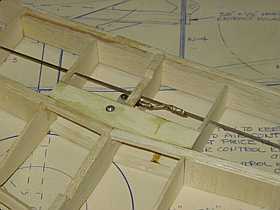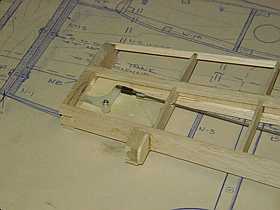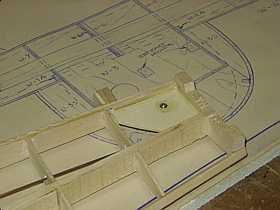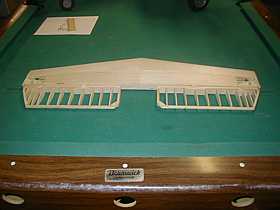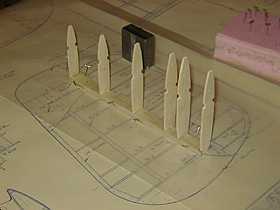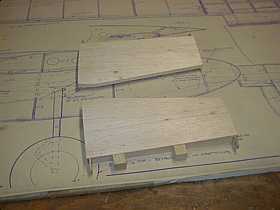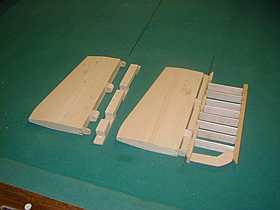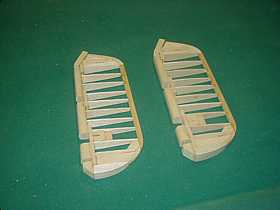 Center bellcrank, top view.

Center bellcrank, bottom view.

Left bellcrank, top view.

Right bellcrank, bottom view.

Elevators built up and temporally hinged.

Vert. fins are built standing up.

Vert. fins sheeted with 1/16th balsa.

Vert. fins and hinges for rudders.

Built up rudders. Ready for cloth covering.

This page was last updated on: March 30, 2014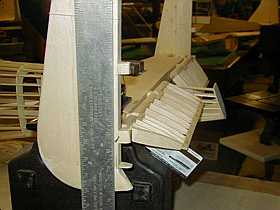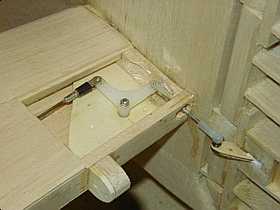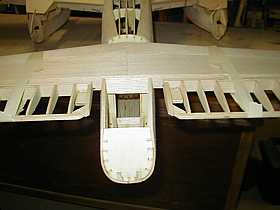 Last check of rudder linkage before it is sheeted over.

Tial group epoxied to fuse. It now needs the top rear sheeting.

The elevator hinge pin makes a perfect alignment tool when gluing the vertical fins to the horizontal stab.

Rudders and elevators covered with Sig Koverall and Sig Stik-it. Brush on the Stick-it and then iron on the Koverall. Shrinks drum tight with med heat iron.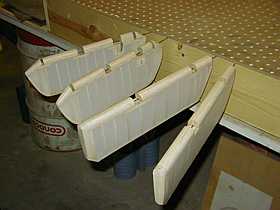 Three coats of water based polyurethane brushed on the Koverall to seal the cloth. Primer is next.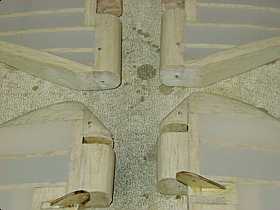 Control surfaces are cross drilled at the bottom / outer ends. Once hinge pin is slid in, a small screw will prevent the pin from sliding out.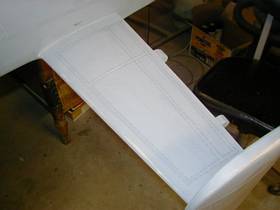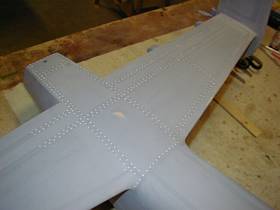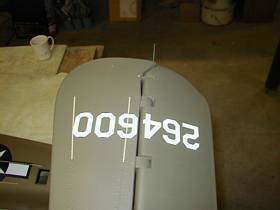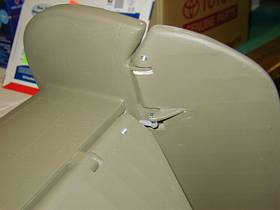 A view of the tail panel lines

Rivets being place on each side of the panel lines.

Tail numbers are vinyl from a local sign shop. Tape is guilde tape for alignment and rivets that are placed over the lettering.

Hinge pins in place and set screws installed to keep the hinge pins from sliding out.