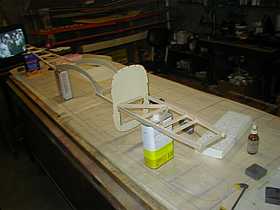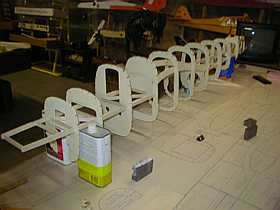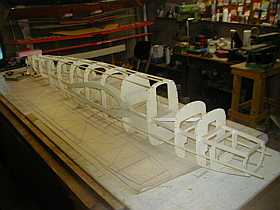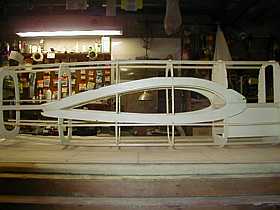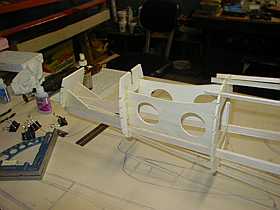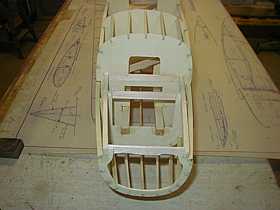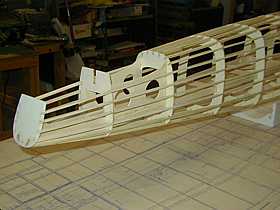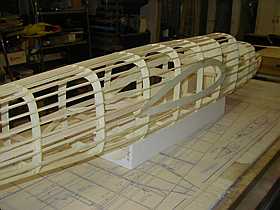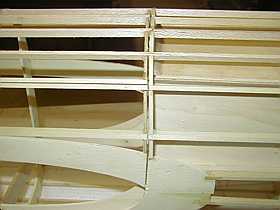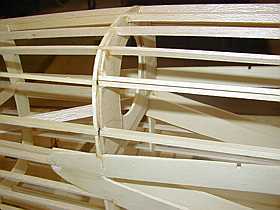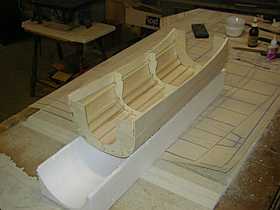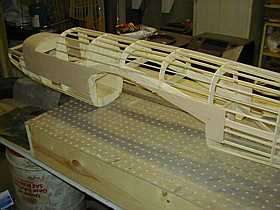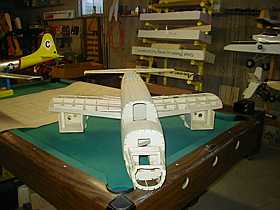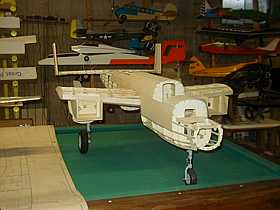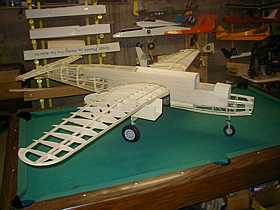 Fuselage crutch is built over the plans and then elevated to allow formers to be slid on.

You must decide to have a removable center section or not early. Different wing saddles need to be used depending on choice.

A few stringer in place to hold things together.

Wing saddles must be perfectly aligned. It will be important later.

Our model is a "C". The proper tail section needs to be built for it.

Crutch extending forward to F-1. The crutch will be sawed out of the front later to allow for scale features.

Rear area ready for sheeting.

Side area ready for wing and bomb bay work before sheeting.

Doubler glued in front and rear of bomb bay area. This area will be sawed out after sheeting for wing attachment.

Most saw cuts are made before sheeting. Only a small amount hold this area in place for sheeting. Plan ahead!

Lower center section sawed out. Notice all the formers are already in place. It won't loose it's shape.

Fuse after removing the lower center section. I only sheeted enough to allow the area to be cut ot. Much work to do inside of the fuse before sheeting more.

Test fit the center section to the fuelage.

Wing mounts in place and retract rails epoxied in and drilled for the gear.

Sub assemblies setting together for a needed ego boost!

This page was last updated on: March 30, 2014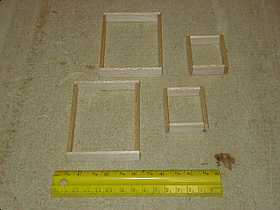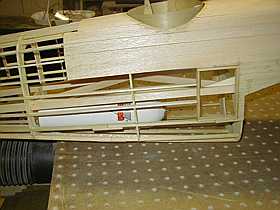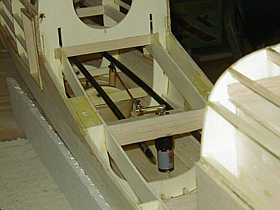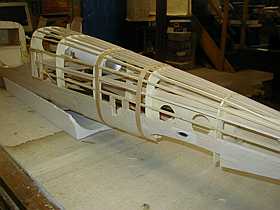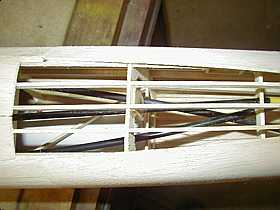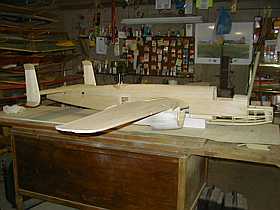 Side window frames ready to glue into side stringers

Air tank moved back slightly so it does not show through side window.

Pushrods and drive system for turret.

Pushrod exit points for elevators. Window frames in place and sheeting beginning.

Top rear sheeting left off until tail group is epoxied to fuselage. Final pushrod braces glued through this hole then sheeted over.

Rear sheeting complete and tail group epoxied to fuse.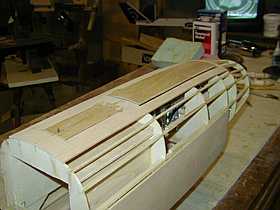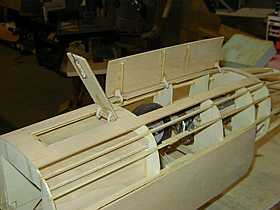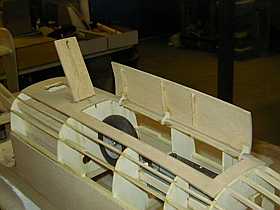 Forward crew boarding ladder and gear door in place. See detail section for latch mechinism.

The forward crew ladder will be the hatch to access the switchs, air fill, and 9v battery accesories.

Everything in place before the remaining forward sheeting is done. The steering pushrod is also in place,  just not visable in this picture.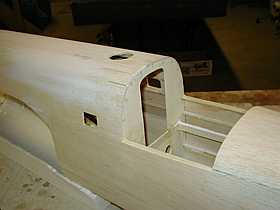 Navigatior dome and forward side windows cut out.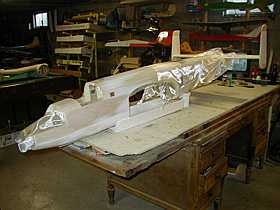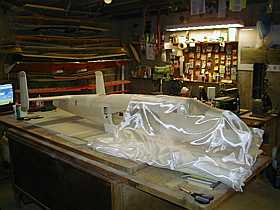 Fiberglass cloth draped over front of fuselage being measured for cutting.

Front cloth applied, rear section is now being covered.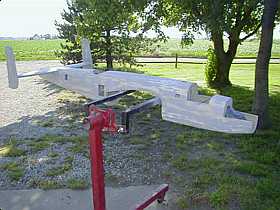 First coat of primer sprayed on and sanded back down. It will take at least three applications of primer before it will be ready for panel lines and rivets.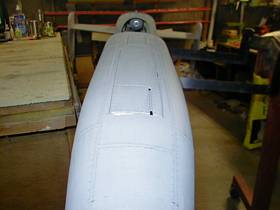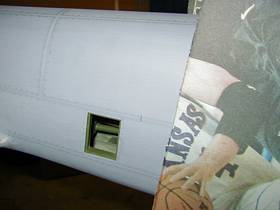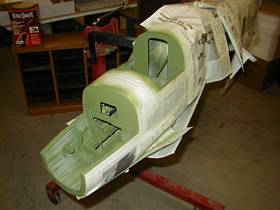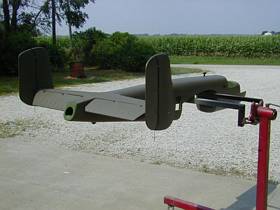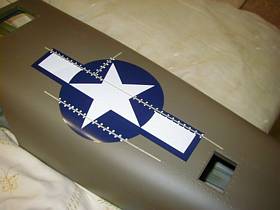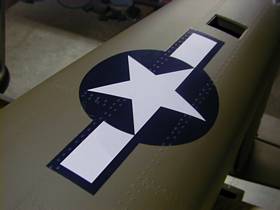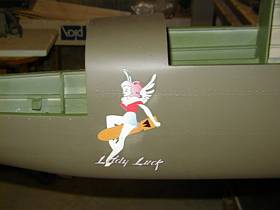 Panel lines and rivets applied. Approx 24,000 rivets on the entire airframe.

Window frames being painted a light green.

Cockpit area getting the light green treatment. Hope this gives some "depth" to the finished model.

OD Green srayed on and drying. I love my engine stands!

Areas where decals were to be applied had no panel lines or rivets. Smooth base allows Majors Decals to go on smoothly using water on the fuse so adjustment to placement can be made.

1/16th tape is applied over decal and rivets are then applied to match surrounding area. When dry they look rather nice.

Very delicate water slide decal of the original nose art. Very difficult to work with but has a beautiful painted on look when finally applied and cleared properly.